Ingredients:
4 ears of corn
1/4 cup mayo
2 oz feta cheese or cotija cheese (1 extra oz if you want to garnish)
1 TBS Olive oil or Avocado Oil
Zest and juice of 1/2 lime
Salt and Pepper to Taste
1/8 tsp chili powder
2 TBS cilantro (for garnish)
Instructions:
Combine wet ingredients, spices, and cheese (except cilantro).
Using your hand or silicone brush, spread mixture evenly all over the corn.
Bake in the oven at 375 for 15-20 minutes.
Broil for one minute until cheese is nice, bubbly and brown.
Remove from oven and garnish with fresh cilantro.
Garnish with extra cheese if you please!
***It can also be prepared off the cob.
Saute corn in a skillet with oil for 5-7 minutes on medium heat.
Season with salt and pepper.
Reduce heat to low and combine remaining ingredients.
Stir until mixture is smooth and creamy.
Gadgets:
Kuhn Rikon Corn Zipper –
Click here to order:  https://lecookeryusa.com/product/kuhn-rikon-corn-zipper-2/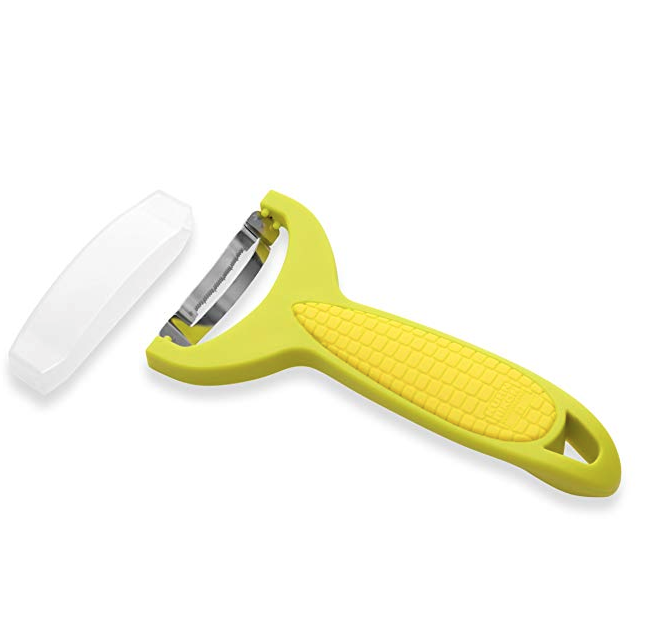 image courtesy of simplyrecipes.com